SUICIDE & TRAUMA CLEANUP
We can help, call now! 24/7, 365
Our certified professionals can help you with:
unattended death
homicide & suicide
commercial & industrial accidents
communicable disease disinfection
specialty services
blood cleanup
biohazard remediation & disinfection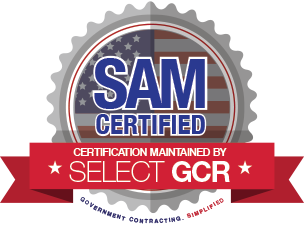 Let us help you.
So you can focus on recovery.
The tragedy of a suicide is a painful and traumatic experience. After the sirens fade, you're left with a home affected by blood, body fluids, and sometimes property damage. Aftermath is committed to quickly, safely, and thoroughly clean and disinfect your home to help you move past the tragedy. ​These instances are typically covered by most homeowner's insurance. ​
​You can trust Aftermath to be mindful of the emotional trauma​ and to provide discreet, quick and professional services 24/7/365 to protect your confidentiality and privacy.
Our certified professionals can help with:
Suicide Cleanup
Attempted Suicide Cleanup
Accidents
Blood Spills
GI Bleedouts
Blood Removal
Biohazard Removal
Sanitization & Disinfection
Odor Removal​
Bodily Fluid Cleanup
Testimonials
SANITIZATION, DISINFECTION AND REMEDIATION: WHAT DO THEY MEAN?
Dealing with a ​suicide cleanup, trauma cleanup, or ​blood spill means dealing with the possible spread of bacteria and viruses, some of which may be life-threatening. MRSA, hepatitis, C. diff, and even the flu virus are all highly contagious diseases, and some of them stay in a dormant state on surfaces for years before becoming actively infectious again. Protecting you from them is our responsibility. That's sanitization and disinfection.
Because even small traces of blood can present these risks, we don't stop until a scene is safe, even if that means the removal of sections of carpet, flooring, or other porous materials. Our attention to detail requires the safe removal of even microscopic organic materials to stop the spread of potentially dangerous bacteria, viruses, and other communicable diseases. We check and verify our work through the use of ATP (adenosine triphosphate) tests. That's remediation.
Aftermath takes our responsibility to sanitize, disinfect and remediate your home, business or vehicle very seriously, and we communicate how and why we're doing so throughout the whole process. That's why we're the nation's premier ​suicide and trauma cleanup and biohazard remediation company. Call us at 877-872-4339 for 24/7 emergency service. When you ask, "What now?" — Aftermath is the answer.